Dear Friends – A very sincere "thank you" to all who supported me in this recent campaign. I am truly humbled. Please know that I will utilize the next 8 months of my term in office to continue to work hard on your behalf every day and to innovate and manage the office to the highest standards of professionalism and efficiency.

Once again, on behalf of my family, I am truly grateful for your friendship, confidence and support.

Melissa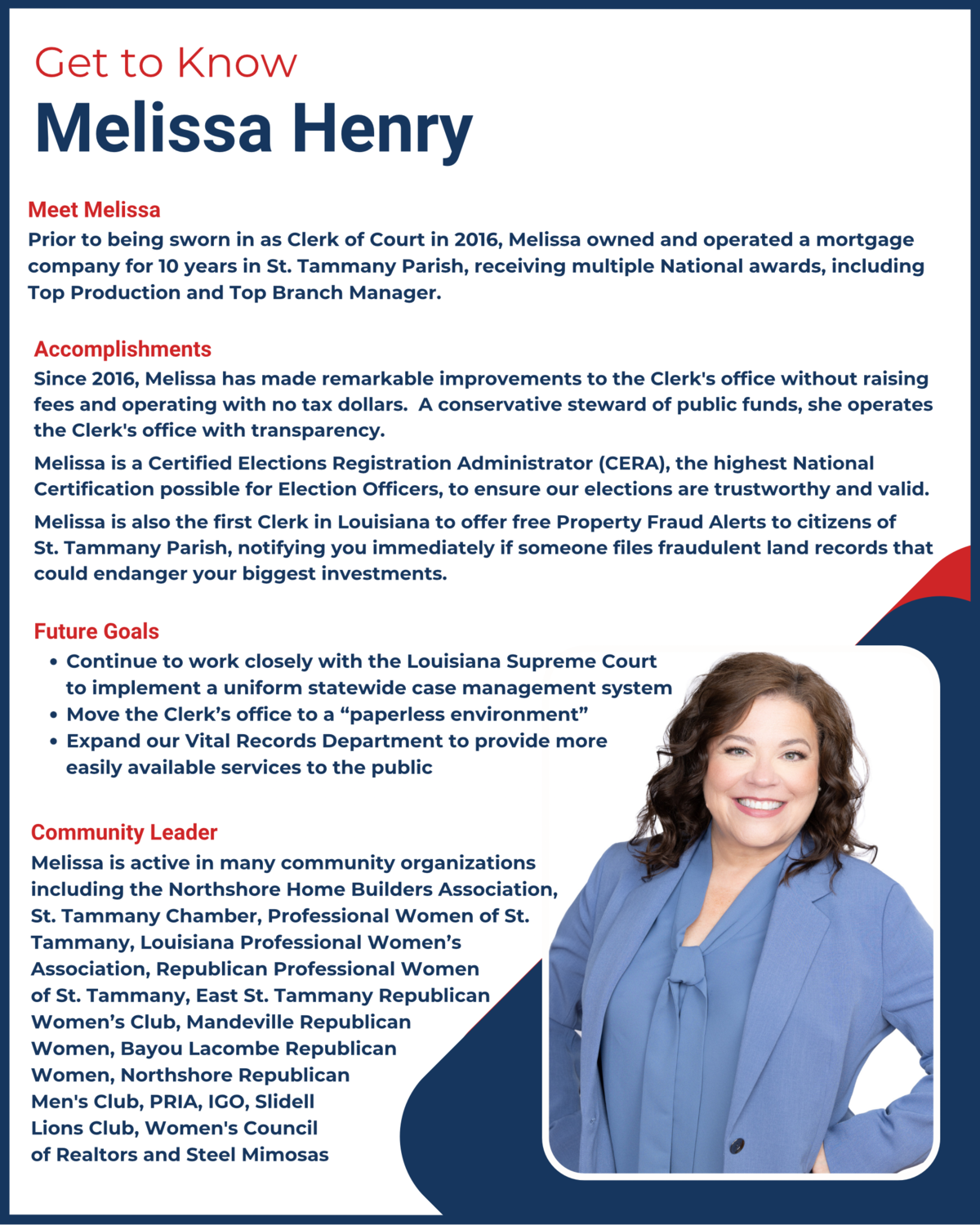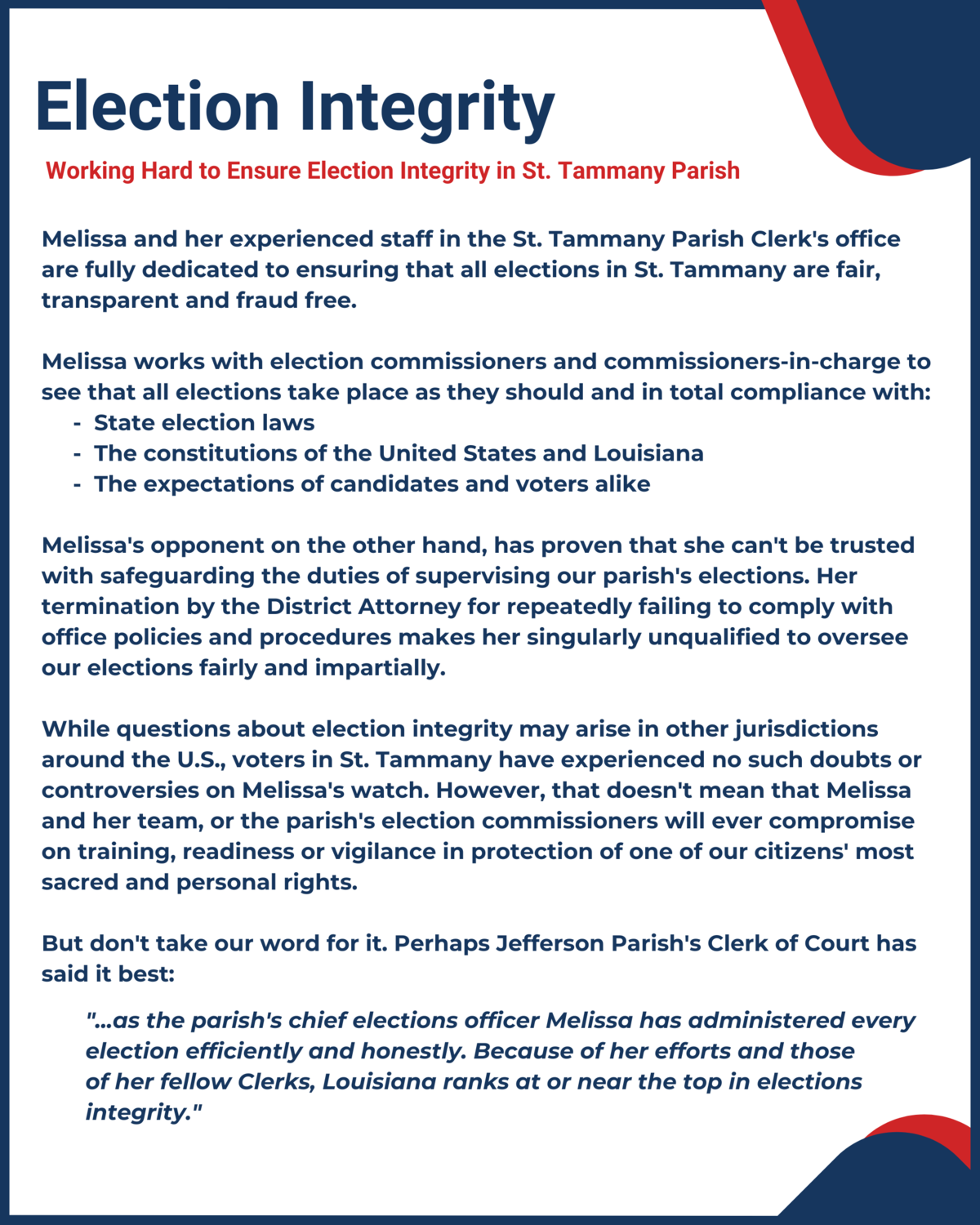 In response to accusations made by my opponent, that my Deputy Clerks ex-officio notaries were invalid for a time period in 2017, please see the below confirmation from the Secretary of State's Deputy General Counsel confirming that the ex-officio notary status was in fact valid.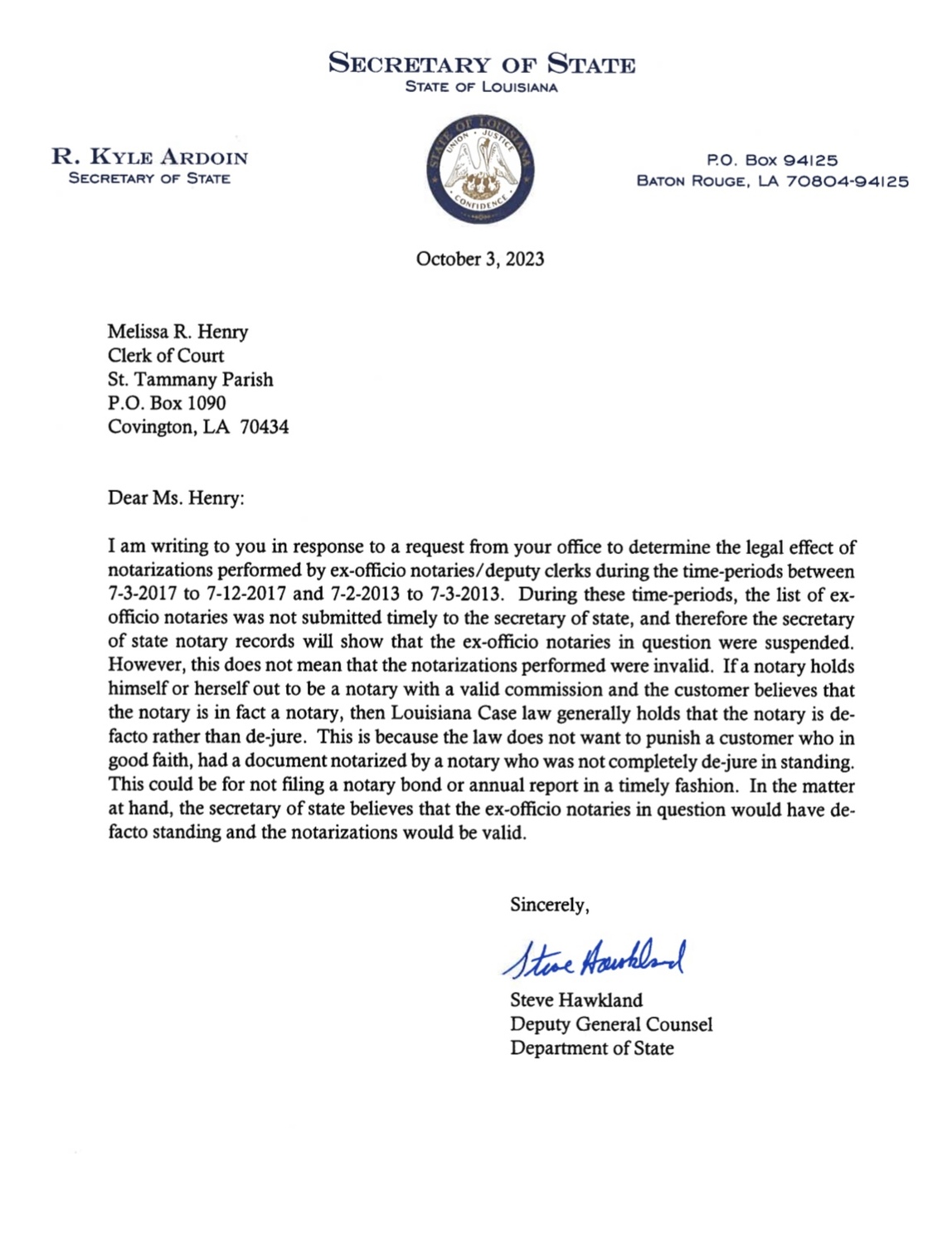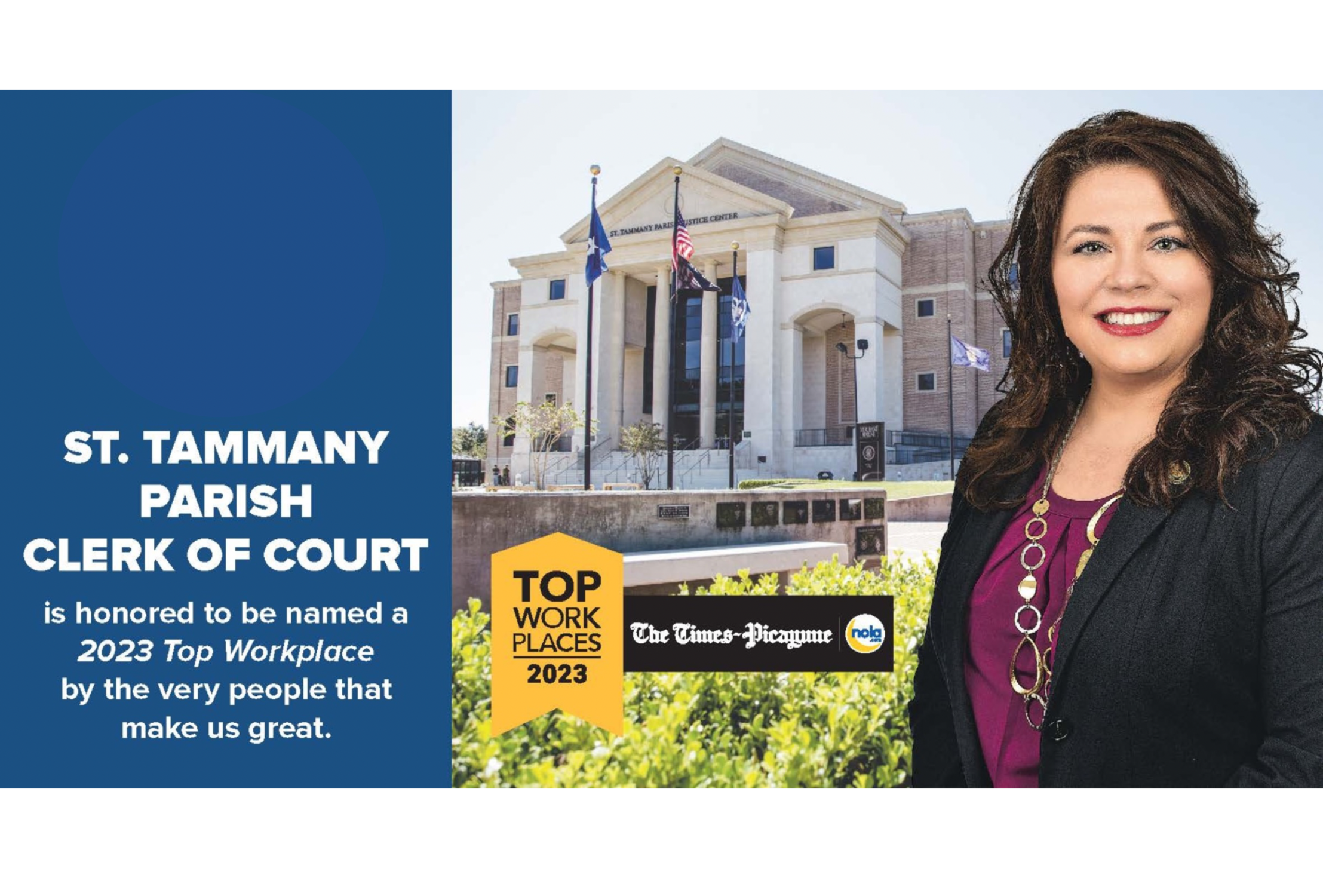 News
Thursday, October 5, 2023 3:01 PM
Melissa receives support from Jill Sessions, Bossier Parish Clerk of Court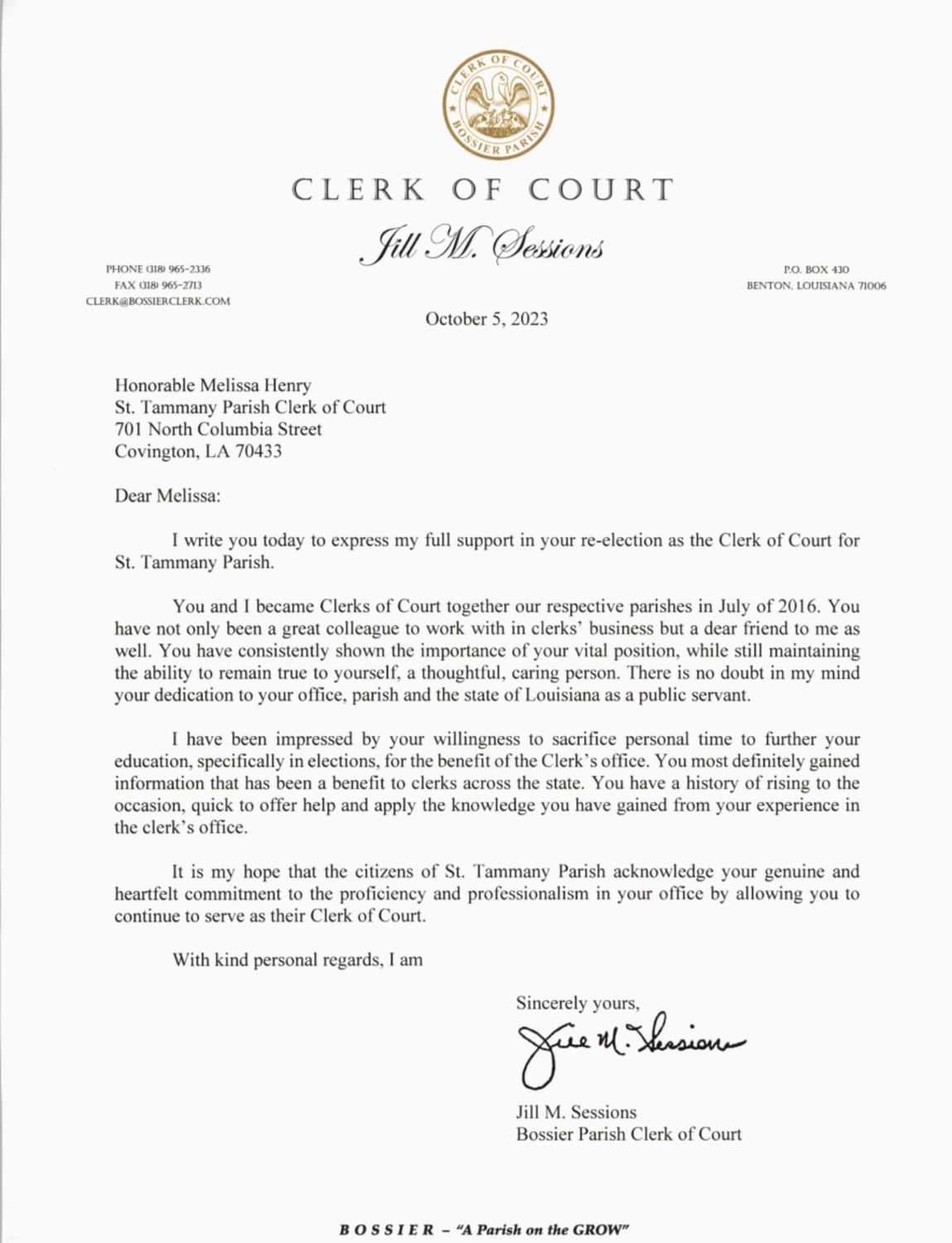 ---
Wednesday, September 13, 2023 2:50 PM
Melissa receives support from David Dart, East Feliciana Parish Clerk of Court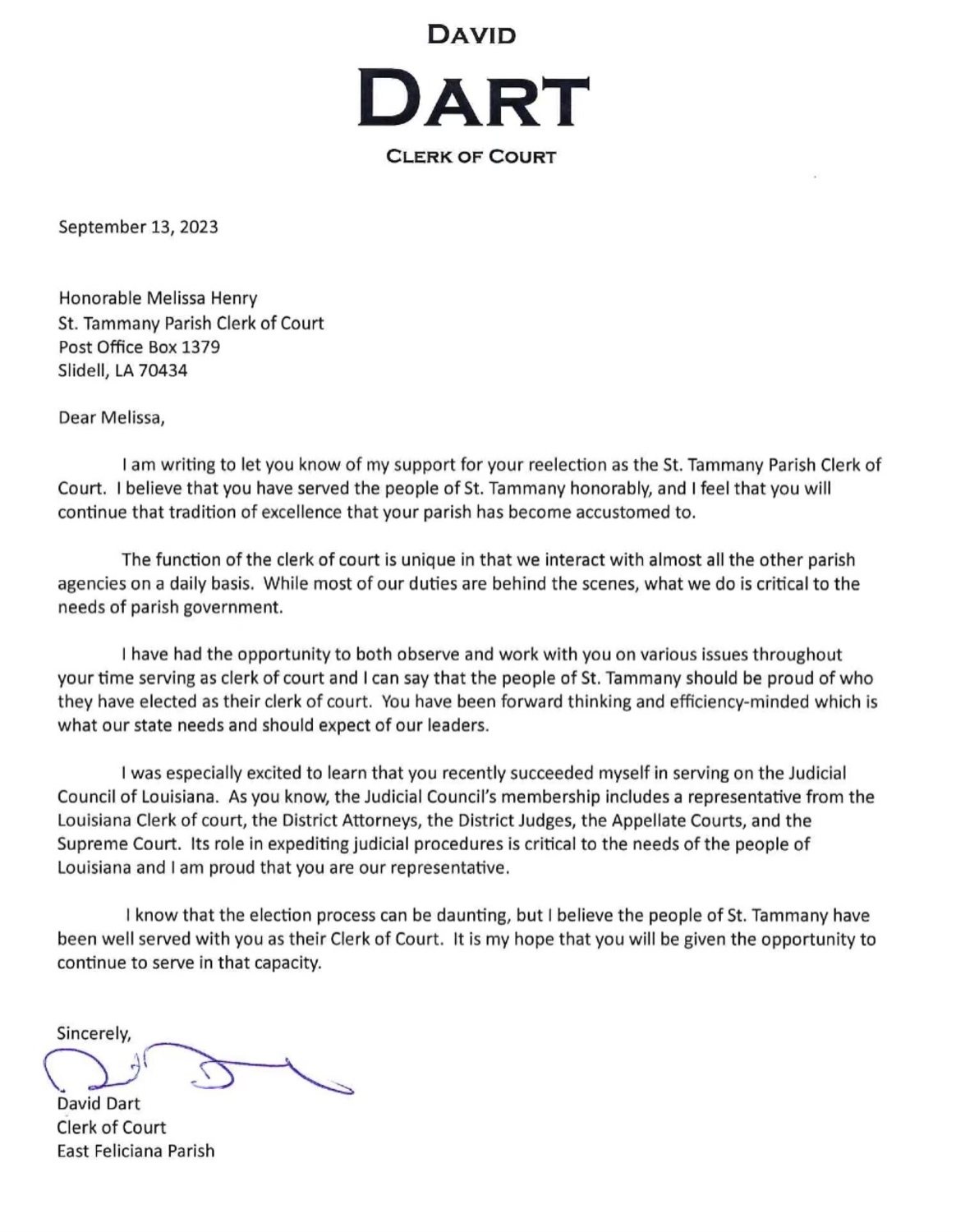 ---
Wednesday, September 13, 2023 2:44 PM
Melissa receives support from Gary Stanga, Tangipahoa Parish Clerk of Court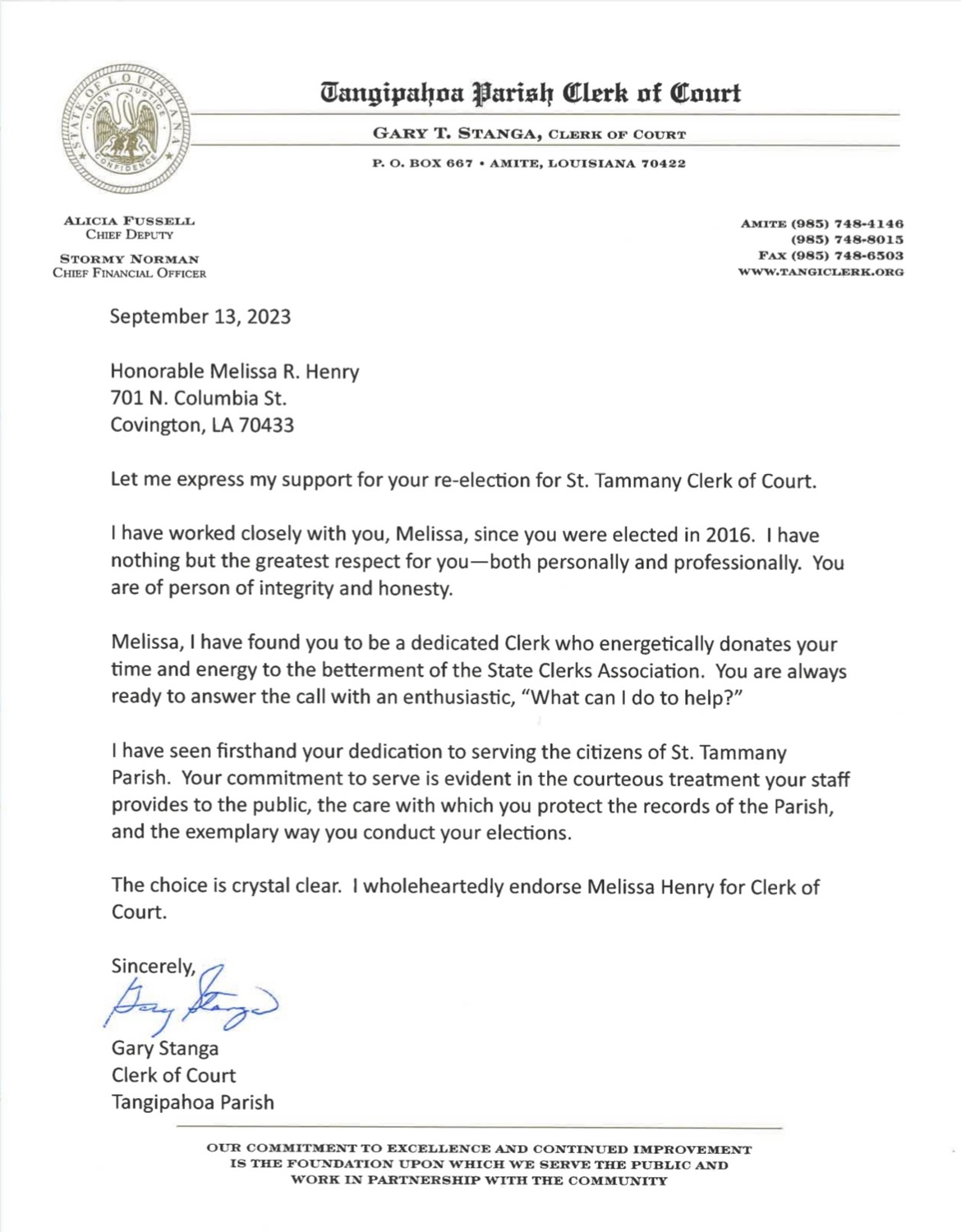 ---
Sunday, September 10, 2023 1:18 PM
Melissa receives support from Louis Perret, Lafayette Parish Clerk of Court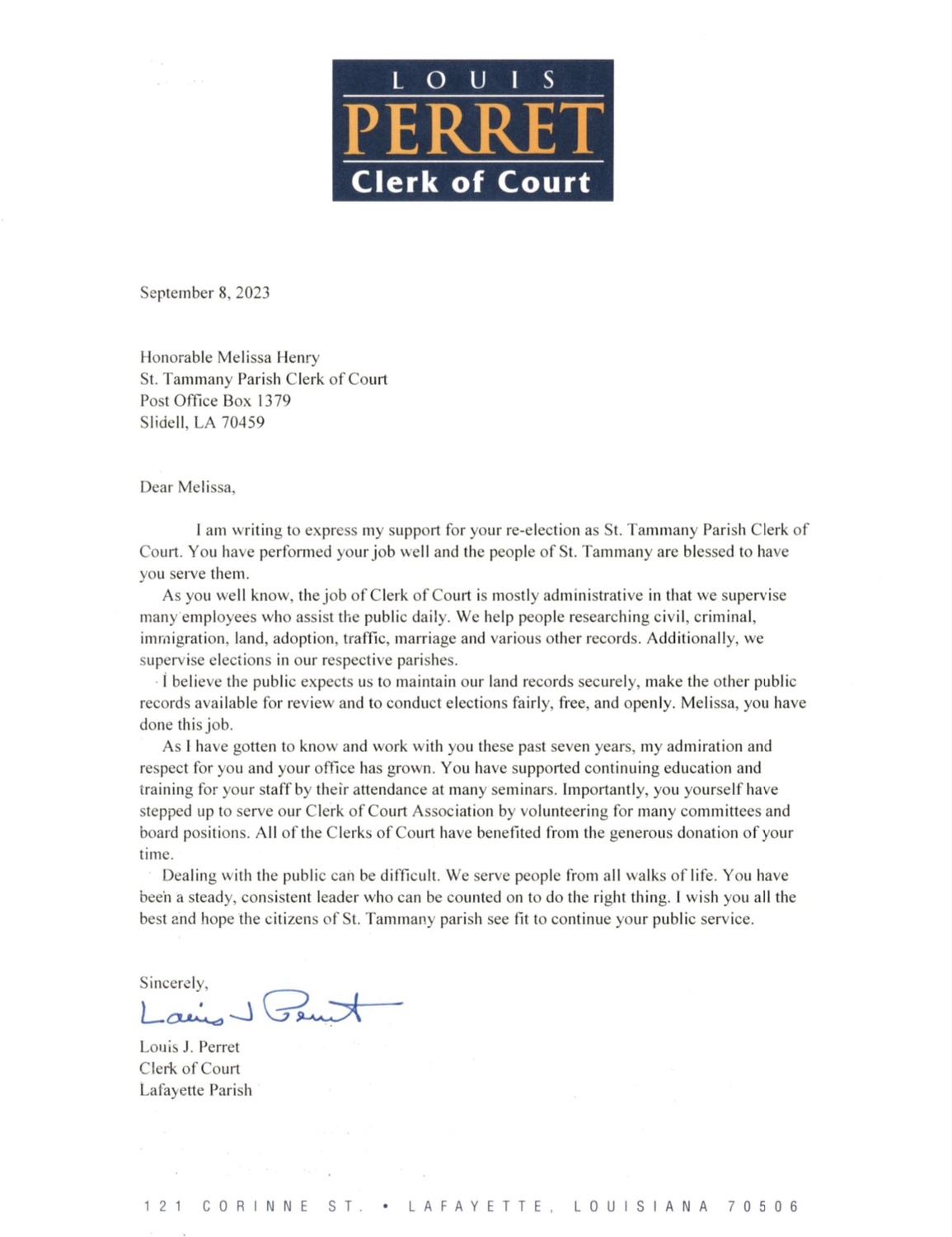 ---
Sunday, September 10, 2023 1:17 PM
Melissa receives support from Jon A. Gegenheimer, Jefferson Parish Clerk of Court