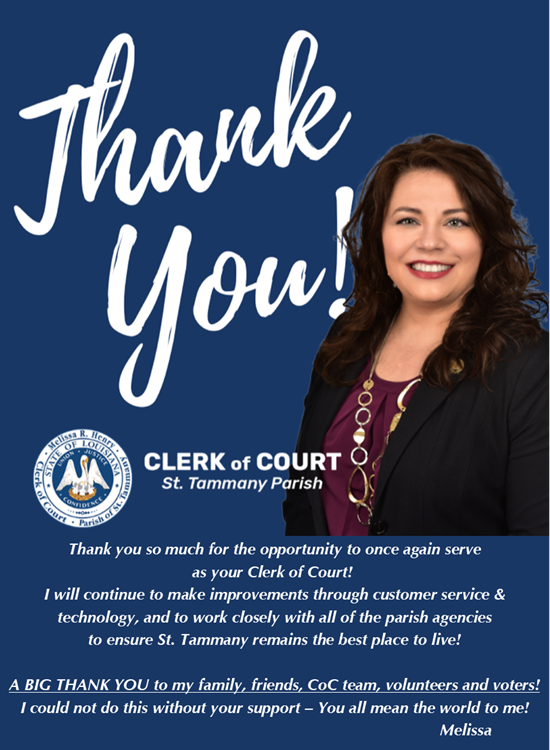 Melissa is a proactive, hardworking, honest individual that has proven
she has what it takes to successfully lead the Clerk of Court's office.
As the official records keeper of St. Tammany Parish, accuracy, efficiency,
and quality are of the utmost importance. The Clerk of Court's office is a
fee-for-service agency and does not receive taxpayer funds to operate. Melissa takes pride in operating the Clerk's office like a business, seeking out every opportunity for improvement.
"I wanted this job because I knew that I could make a difference.
I knew that I could make it better for the public
and for our deputy clerks."