Melissa R. Henry's Radiant Rosies participate in Habitat for Humanity's Women Build!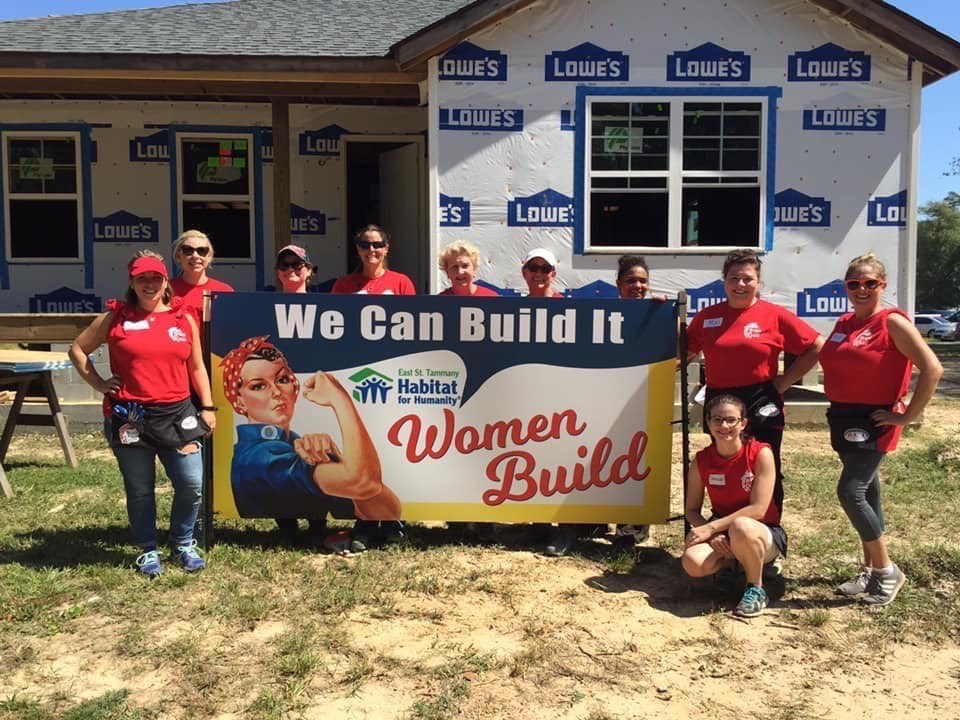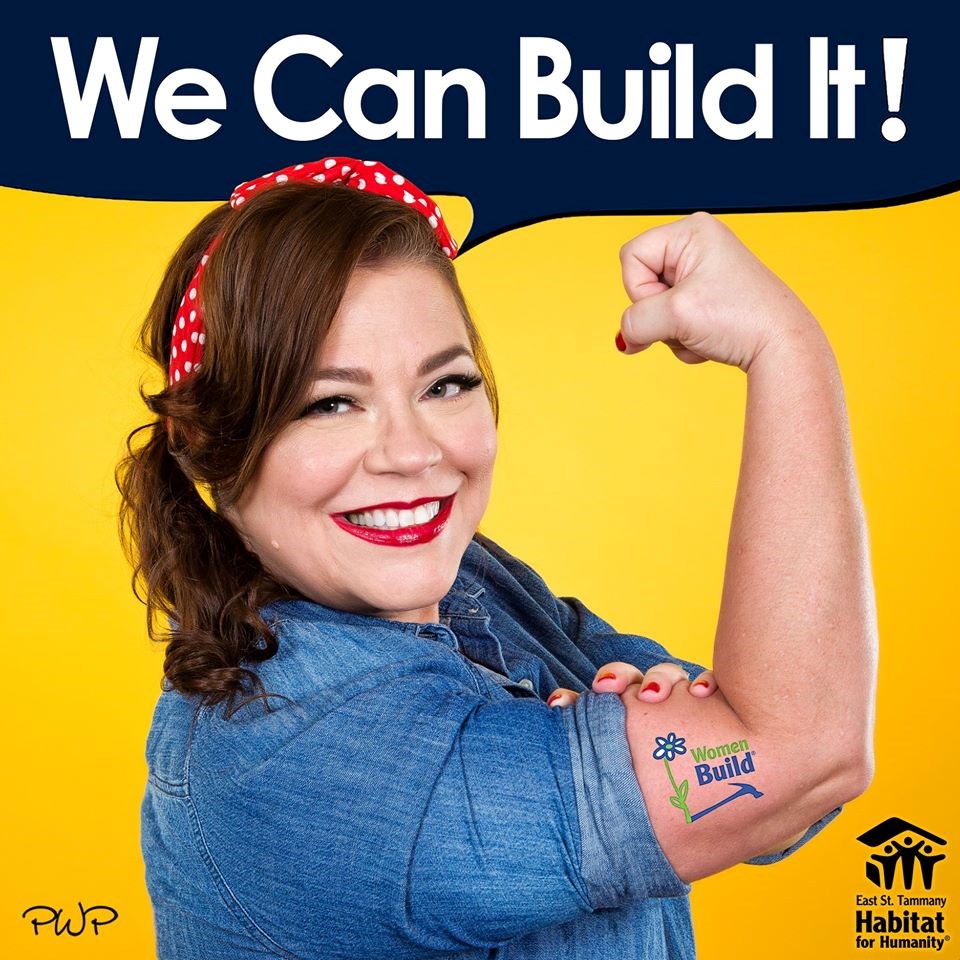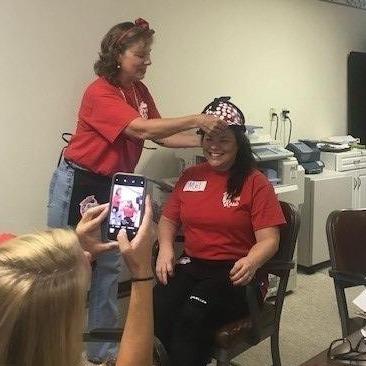 Habitat for Humanity International began the Women Build program in 1991 to encourage women to help build low-cost homes with the nonprofit.
But four years ago, volunteers with the East St. Tammany Habitat for Humanity's Women Build decided to give their local program its own special character. Inspired by the iconic World War II-era figure of Rosie the Riveter, local leaders recruit Rosie team members and plan Rosie-themed events to build camaraderie and momentum.
That "can-do" attitude of the women Rosie represents is what drew first-timer Pam Ricca to join a team for this year's ESTHFH Women Build.
"I've seen information on it before," she said, but this year, her friend, Peggy Cromer, invited Ricca to join her team. Rosie teams are building Oct. 1 through 11 on the Habitat affiliate's 142nd home in Slidell, Pearl River and Lacombe.
"I'm enjoying it, it's really satisfying," she said as her group installed roof vents on the three-bedroom home being built on Terrace Avenue in Slidell.
She said it involved a lot of "going up and down the ladder, holding the tray and using a staple gun."
Ricca, who was a legal secretary and, with her husband, owned a marina on Lake Catherine, said she learned a little about building while renovating after Hurricane Katrina.
"I know what a chalk line is," she said, and she's familiar with the hand tools provided by Habitat. But Ricca said she was surprised about what she learned about the families who buy the Habitat homes.
They have to be financially fit, able to make the down payment and be able to pay the mortgage. "I didn't know that," she said.
The homes are not given to the Habitat candidates, who must go through a rigorous application process to qualify to take on a no-interest mortgage for one of the three or four homes built each year by the affiliate. The future homeowner also donates "sweat equity" by volunteering to build with Habitat.
"This is for working people who really need a hand" to achieve affordable housing. "I will probably do it again," she said.
Brenda Case is a "long-timer" on the team with Ricca. She began when she and her sister, Charlotte Collins, volunteered for a Women Build project after the death of their mother, Pomeroy Lowry.
"We wanted to do something in her honor," Case said. Picking up a hammer to help another family achieve homeownership seemed like the perfect fit.
Case kept volunteering and over the years has built cabinets, nailed studs and this week was "doing Sheetrock." When the Rosie Program began, she was impressed with the community enthusiasm.
"It's fun to get your picture made" for the special Rosie portraits, to wear the special T-shirts and to dress up in team "uniforms" for the ball held to celebrate the Rosie teams and the Women of Distinction who lead them.
"It builds camaraderie and the opportunity to talk about" why Habitat exists, she said.
"There is a large group of hardworking people for whom it is beyond their reach to have a nice home to raise their family," Case said. It's what keeps her coming back.
"People like to make a difference and this really makes a difference."
ESTHFH President Rene Arcemont agrees. "The Rosie program brings together women who make a forever impact on the lives of local families."
Since the Rosie program began, he said the Women Build has grown from 50 volunteers to more than 100.
It has also become their biggest fundraiser. The team leaders, called the Women of Distinction, not only organize a building team for their designated day, they also commit to fundraise for the local Habitat.
The 2019 Women of Distinction, in addition to Cromer, are Parish President Pat Brister, Slidell Councilwoman Leslie Denham, state Rep. Mary Dubuisson, Dania Fandal, Clerk of Court Melissa Henry, state Sen. Sharon Hewitt, Shannon Lipps and Deanna Reine.
The public is invited to donate to a Rosie team and to support the ongoing work of the ESTHFH through the Golden Hammer Club. For information, call (985) 639-0656, visit ESTHH at 440 Brownswitch Road in Slidell or visit www.esthfh.org.